//php include('include/header_core.php'); ?>

Palm Harvesting Tools & Accessories
---
All harvesting tools are manufactured from the tradition ways and now upgraded to semi-automated manufacturing processes.
Our full range of harvesting tools and accessories are available for your plantation requirements such as sickles, aluminium alloy poles, chisels, axe, bush knife, hooks, palm lifter, netting and etc.
The emphasis on quality has always been our top priority. Right from the raw material with different category of premium and high grade steel are used to enhance the strength and sharpness of the sickles.
---
Manufacturing Processes
In our company objectives and values, we strive to provide:
A. Wide range harvesting tools for the new Millenium.
B. Using brand new raw materials imported from Germany to produce high quality palm harvesting tools.
C. Highly skilled craftsmen to fabricate harvesting tools.
D. Quick delivery of orders.
E. Excellent customer service and value customer feedback for continuous improvement / business process re-engineering.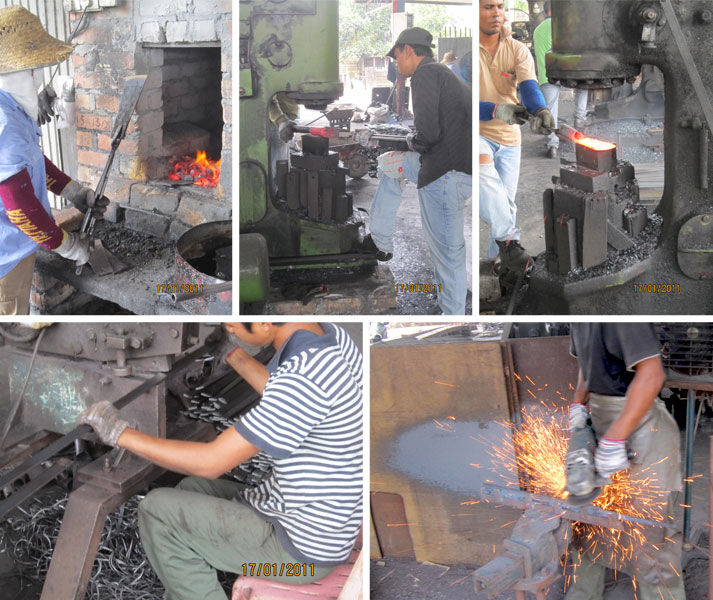 Copyright ©2022 Supercut Enterprise. All Rights Reserved.